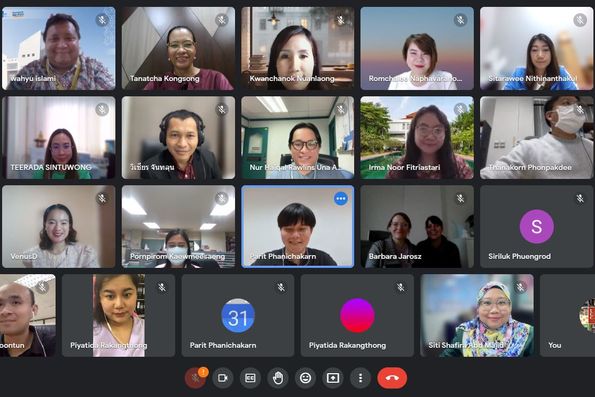 KMUTNB to Launch the Virtual KMUTNB International Staff Linkup 2023 Program
During 18 – 21 January 2023, International Cooperation Centre, Office of the President, has virtually held the KMUTNB International Staff Linkup 2023: The Effective Internationalization at Home & Mobility for Staff & Student Program. In the opening ceremony, Ms. Sikan Kulchonchan, Vice President for International Affairs, delivered a welcome address to the participants nominated by partner universities of KMUTNB, including Wrocław University of Science and Technology, Poland, University of Applied Sciences Dresden, Germany, Universiti Kebangsaan, Malaysia, Universitas Negeri Manado, and Sepuluh Nopember Institute of Technology, Indonesia.
Mr. Muh. Wahyu Islami, Manager for CommTECH & Mobility Program of ITS Global Engagement, was invited to be a keynote speaker to give a talk about the "Best practice in Internationalization at Home (IaH) and Mobilities for Staff & Student." This program was aimed to be a platform for staff in charge of international affairs from different universities and countries to exchange knowledge and experiences, as well as to build meaningful networks and partnerships that will lead to a fruitful academic collaboration in the future.
Gallery