How to get to KMUTNB from the Suvarnabhumi Airport.
** Airport Link **
To get to KMUTNB from the airport, you can use the AIRPORT LINK. The airport link is the direct sky train line that runs from the airport to the city.
For those coming from abroad and wishing to visit KMUTNB, the airport link Station is situated at the ground floor of the airport.
Option 1

Get a ticket for the SA City Line at the ground floor of the Suvarnabhumi Airport,the fare ranges from 15 to about 45 Thai Baht. The SA City Line makes 6 stops on the way before arriving at its final stopping point at the Pyathai Station. The other midway Stations are, Lad Krabang Station, Thab Chang Station, Hua Mark Station, Ramkhamhaeng Station, Makkasan Station, and the Rajprarop Station .It takes just 30 minutes

Option 2

Get a ticket for the SA Express Line at the ground floor of the Suvarnabhumi Airport. The SA Express Line runs direct to the Makkasan Station. This line provides transportation service from Suvarnabhumi Airport (original terminal) to Makkasan Station (end terminal), without stops on the way. It takes about 15 minutes for the whole journey. The fare is a flat rate of 150 Baht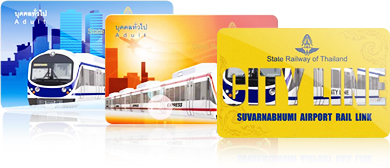 Passengers using both links would stop at the Phaya Thai station or Makkasan Station. To facilitate your trip to KMUTNB it is advisable to get on a taxi which would take you directly to KMUTNB. (King Mongkut's University of Technology North Bangkok/ Technology Pranakorn Nuah ).

Tell the taxi driver to take you to Technology Pranakorn Nuah because most Thais are familiar with that name. It's close to the Rama 7 Bridge. The fare ranges from about 100-150 Thai Baht depending on the traffic condition.
MAP : BTS Connect and Airport Link
MAP : Airport link
** Meter Taxi **
Another option is to get a direct cab from the airport and indicate your destination which is Technology Pranakorn Nuah or KMUTMB. You need to pay 50 Thai Baht to the taxi union at the airport and this fare is excluded from the taxi meter charge, also, you will have to pay the 'Expressway" expenses if you decide to take the Expressway.
** Airport Limousine **
You can as well book for an airport limousine but this is more expensive but more comfortable. The price ranges from about 750-2,000 Thai Baht depending on the brand of the limousine, if you encounter any problems on your way to KMUTNB. You shouldn't hesitate to contact us by phone. We shall be very ready to give you a helping hand. (02-913-2500 ext 1110, ext 1024)
Map KMUTNB Bangkok

Bus No. 32,33,64,97,117,203

Air Condition Bus No. 97,117,203,506,543